2010 Spring
ATTENTION ALL LOCAL BADMINTON PLAYERS!
THE TIME HAS COME TO DETERMINE WHO WILL REIGN SUPREME AS THE CHAMPIONS OF VICTORIA!The Victoria City Championships will be held on April 16-18 at Brentwood Community Hall. ALL local badminton players living south of Duncan are invited to register and enjoy a great tournament of competitive play in a laid-back atmosphere. Winners will get their names engraved in the genuine Victoria Championship trophies, as well as imprinted in history! The registration form is at the following link. Email entries and questions to badminton@pacificsport.com.
ENTRY DEADLINE: April 14, 2010         REGISTER NOW!

Nanaimo Junior Badminton Tournament: Saturday, 2010-03-27 09:00 – 17:00
Mike Clark: This tournament will be hosted on March 27th in nanaimo, and will finish on the same day to allow all traveling players to return home the same day . The venue is still not guranteed, as there were several options i am just waiting for conformation on Wellington as that would be the best choice for proximity to food as well as amount of courts. Once the venue is finalized i will post the cost for each participant. The tournament is for junior players wishing to get a variety of play as we will try and ensure that all members get the most games possible. All entrys can be emailed to my email at m_mike12@hotmail.com, and if you wish to gain further information you can also contact my email or home at 250-758-3762, or CELL at 250-619-8432.

2010 BC Junior Provincial Championships hosted by the Vancouver Lawn Tennis & Badminton Club. April 9-11, 2010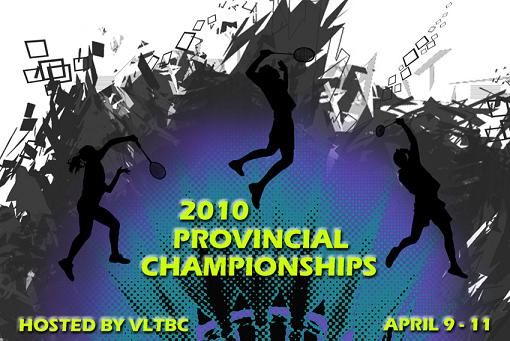 | | |
| --- | --- |
| | 2010 SUMMER CAMP!Badminton Victoria is very excited to offer a wide variety of summer camp opportunities this summer. Badminton summer camps are a great way for athletes who already play badminton to keep fit and pick up new skills during the summer, and it's also a GREAT way for athletes thinking about starting badminton to get a jump on the competition and start learning and improving! If you are interested in any of the camps listed on the schedule, please don't hesitate to contact Jeremy at 250 881 1881, or better yet, email him at badminton@pacificsport.com. Looking forward to seeing YOU out on the court soon!Click –> 2010_Summer_Camp_Schedule |

New Place To Play! THURSDAY, Drop in – intermediate, nylon birds, 16+,  7pm-9pm.
Run by Colwood Club members through Juan De Fuca Recreation.
Cost is $6.10 or less if you buy a book of tickets from JDF.
NOTE:  Organizers have to guarantee JDF a minimum turn-out to secure the facility.  So come out and help establish this club!

2010 VRC Junior A & B – Remembrance Day Tourney:  Badminton Victoria results.

Richmond Pro tournament held October 15th -17th, 2010:  Badminton Victoria results.

2010 FALL REGISTRATION
Badminton Victoria's fall programs are about to get underway for all levels of play! Whether you are an advanced national athlete or just picking up the racquet for the first time, YOU are invited to play badminton for the fall term! See the following registration forms for details, or contact the Badminton Victoria Regional Office if you have questions about the programs offered or how to register.
ARE YOU FAST ENOUGH FOR BADMINTON?  SEE YOU ON THE COURT!